In August of 2020, we were able to find forever homes for 28 cats and 24 dogs in our program! Though we are still closed to the public due to COVID-19, these animals were able to find their forever family through adoption appointments and safe, socially-distant, one-on-one meetings. Listed below are the cats that we were able to find forever homes for, including Gerard, who spent nearly 140 days searching for his perfect family!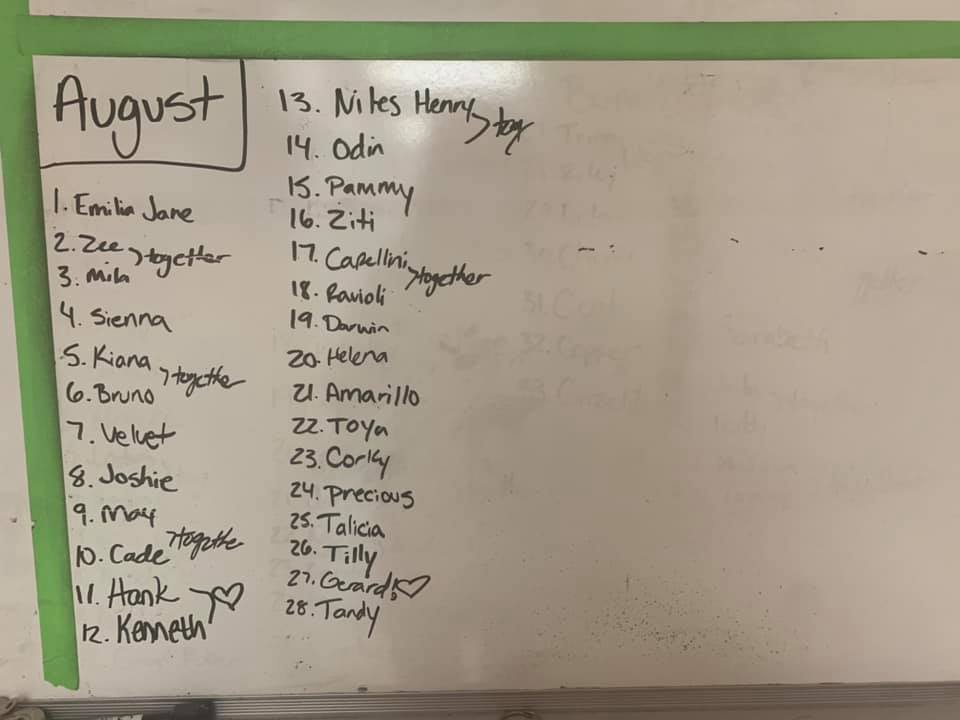 Gerard was beyond ecstatic to be one of the names finally listed on this board, and is currently thriving in his forever home (pictured below). He immediately bonded with his mom, and sources say, he's excited to provide her with plenty of cuddles for the rest of their lives. His favorite activities include taking naps on the kitchen table and enjoying the presence of his human.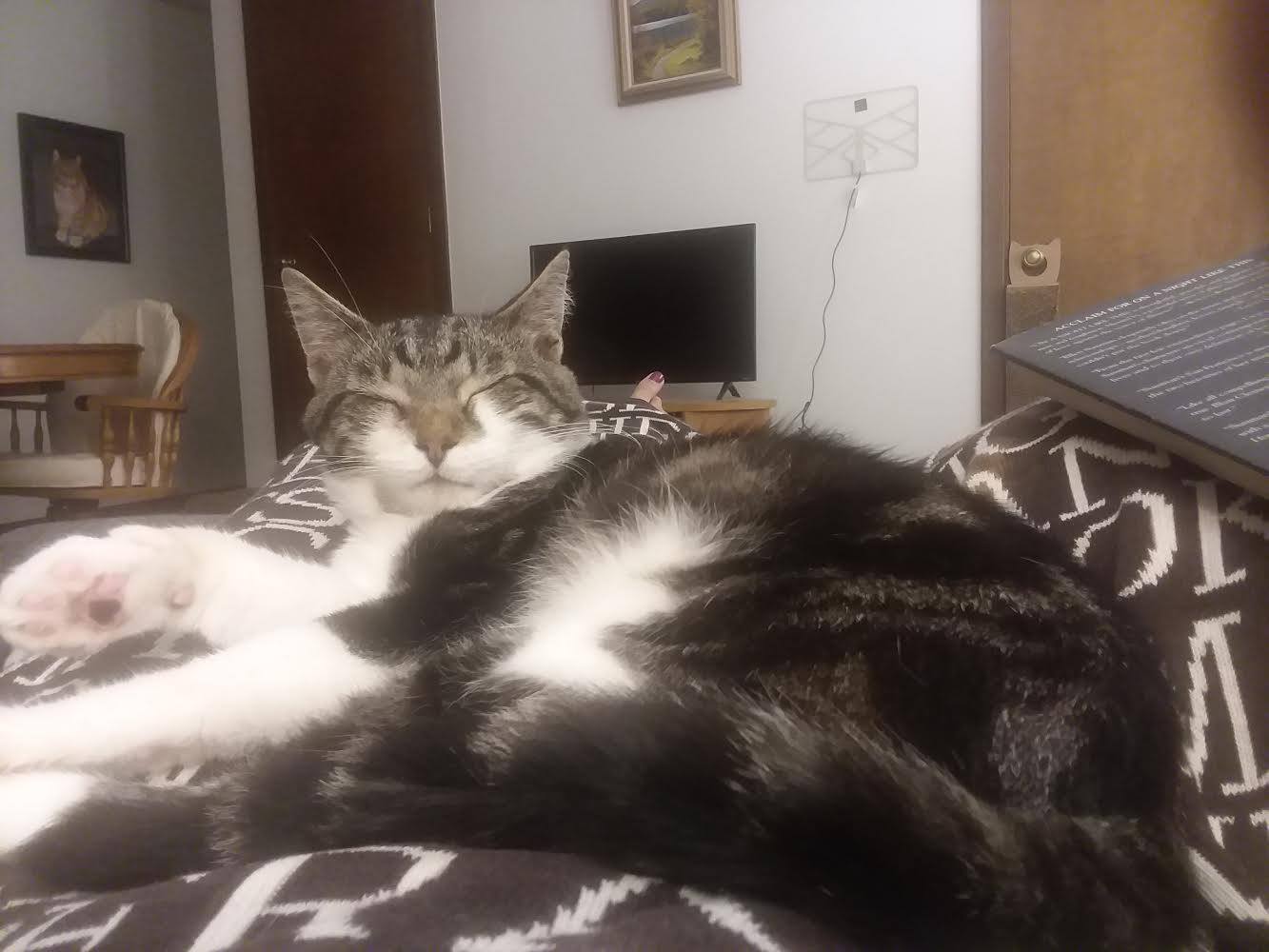 Our feline friends weren't the only ones to receive some happy tails. The 24 dogs that found their new homes put on their best grins to show off their new family photos in the video below!
Thank you for helping us provide second chances to these animals! Let's aim for higher numbers in October, we are pawsitive we can do it!