Odessa May Have Just One Eye, but She's Looking Forward to the Future!
In early November, Second Chance met an underweight 6-pound chihuahua named Odessa in the Granville County animal shelter. At just 1 year old and sweet as could be, you might wonder how she ended up behind bars–and missing an eye.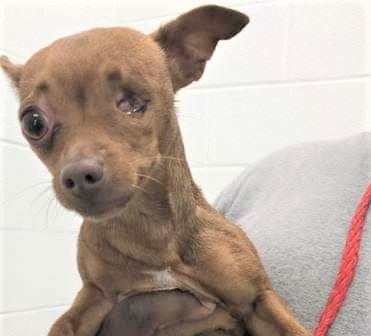 Odessa lived with a family, and with several other dogs, in fact. But a good Samaritan, concerned about the well-being of the dogs, called in animal control officers to report neglect. The pack was in rough shape and all were removed from the home. Odessa in particular not only had on a too-tight collar, but she was also a one-eyed pup with an oozing left eye socket. It was apparent that her eye had not been surgically removed and that she had been missing it for some time.
While the animal control officers investigated Odessa's former owners and prepared to press criminal charges, our volunteer, Tim, went out to the shelter to rescue Odessa. We moved her into foster care and arranged for her transport (through our Hearts to Home program) to New Jersey South Hills Pet Rescue. With the help of volunteers, she made her way north, leaving her abusers in the rearview mirror.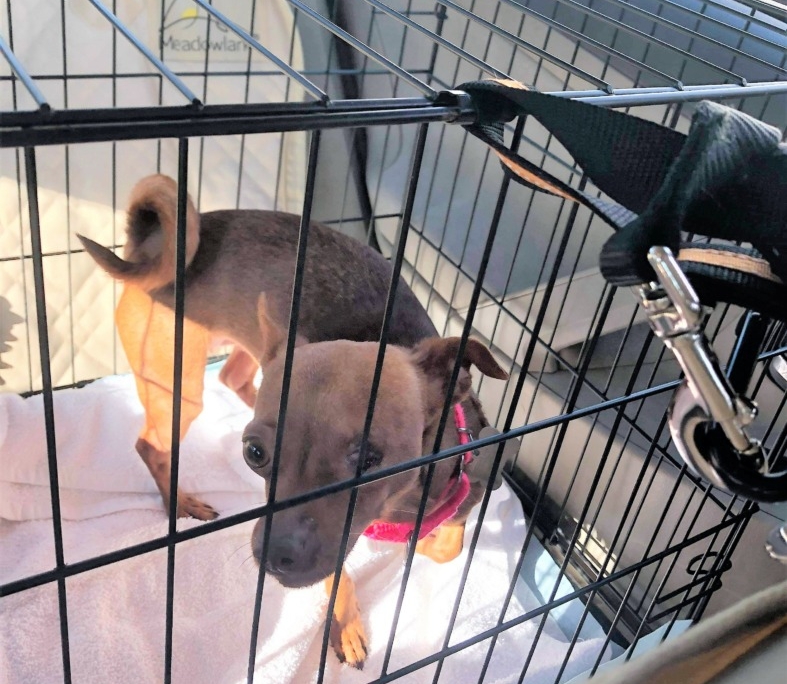 Odessa happily settled into her NJ foster home, where she had to wait only a short time to receive medical care for her eye socket. Before she even had surgery to permanently close it, Odessa had an adopter waiting to make her part of their loving family!
Because of our donors, we've been able to keep our eye on the prize throughout the challenges presented by the pandemic: give stray, abandoned, and abused animals a second chance. 
Your donations enable our staff and volunteers to turn cats' and dogs' lives around. Odessa and her canine friends are safe now, but more like them are waiting for us in shelters every day.
Can you send a gift now so more animals can get the medical care and the forever families they deserve?
https://www.secondchancenc.org/wp-content/uploads/2020/12/2.jpg
768
804
Hannah Allison
https://www.secondchancenc.org/wp-content/uploads/2017/03/SCPA-logo-300x158.png
Hannah Allison
2020-12-28 15:13:03
2020-12-28 15:22:57
Focusing on What Matters: Saving Odessa!