Our animal transport program, Hearts to Home, was founded in November of 2017. This program prioritizes rescuing animals from overcrowded shelters in the south to bring them to much emptier shelters in the northern states. This is an important and effective strategy to reduce overpopulation in our area while providing adoptable animals to areas where the supply does not meet the demand.
In late August, we heard word of Moxie's story.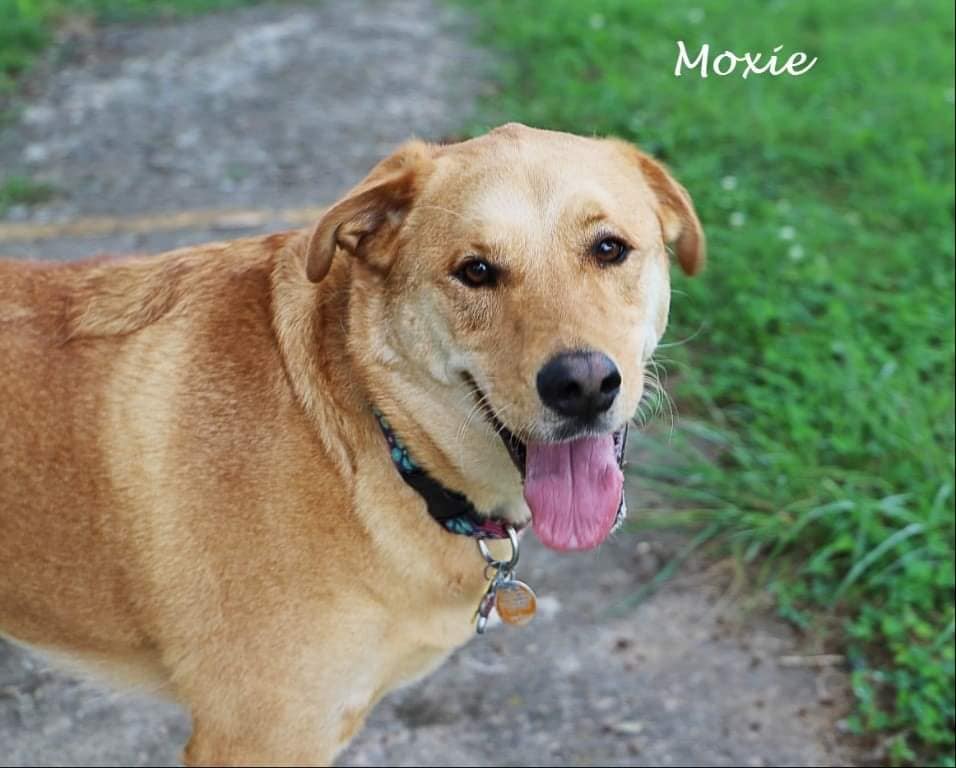 Moxie, a two-year-old rottweiler mix, was asleep in her home one day when her owner's child fell on her. Despite no one seeing what happened, the family assumed Moxie bit her due to a scratch on the child's eyelid. Her family abandoned her at a veterinarian's office in boarding for over a month before the vet had to surrender her to animal control.
At this point, Moxie was very stressed and anxious due to spending day after day in a kennel with little to no interaction. No one was interested in her due to her labeled "bite" history, and the more days she spent in the shelter, the worse her stress became. She began to struggle with diarrhea amongst the general anxiety. It came to the point where the shelter was going to be forced to make a difficult decision due to Moxie's suffering.
Then, a miracle happened! Our friends at Baywater Animal Rescue MD heard Moxie's story and, without hesitation, committed to taking her. They had the perfect adopter that was ready to give Moxie the forever home she deserved.
After hearing this wonderful news, we quickly rescued her and set up a temporary foster home to stay in until it was time for her transport. One of our beloved fosters and volunteers, HollyAnn, took Moxie into her home for a couple of weeks and immediately fell in love with her.
For me, as her Foster Momma, Moxie has been a case of "Who rescued who?" for sure! I've been pretty lost since my husband passed mid-August, and from the moment I picked her up from Granville County Animal Control on August 27th, Moxie has been helping me heal and prepare for my next chapter in life. I will miss her terribly, but you, her new forever family, are getting a GREAT companion!
It was a tearful goodbye for HollyAnn on transport day, but she knew Moxie was going to a loving family.
Shortly after her arrival in Maryland, Moxie met her forever family. She now lives on a big farm with all the toys and attention her heart desires! She also has a cat sibling to keep her company. We are thankful to have partnered with Baywater Animal Rescue to save Moxie, and give her the second chance she so deserved!
Thank you to Megan, our Hearts to Home Program Director, Moxie's short-term foster mom, Hollyann, our transport volunteers, and to Baywater Animal Rescue for making this all pawsible!
https://www.secondchancenc.org/wp-content/uploads/2020/09/moxieee.jpg
768
956
Hannah Allison
https://www.secondchancenc.org/wp-content/uploads/2017/03/SCPA-logo-300x158.png
Hannah Allison
2020-09-29 16:40:23
2020-10-07 10:34:13
Hearts To Home: Moxie's Transport "Tail"