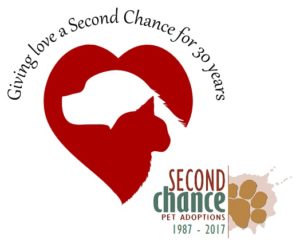 THANK YOU to the FABULOUS Second Chance family for supporting our 30th Anniversary Celebration! Thanks to your generosity, we have reached our first goal of raising $9,000 for homeless animals! BUT, we know many of you haven't yet joined the party, so we're INCREASING the goal to $12,000, giving you more time to jump on the opportunity to be a part of this momentous occasion!
Your gifts, large and small, help us provide the food, shelter, and medicine our cats and dogs need to survive and thrive while they wait for their forever homes. Help our animals today!
SECOND CHANCE FAMILY MEMBER KELLEY ON SUPPORTING OUR ANIMALS:
"I FOUND MY PASSION–FOSTERING HAS ENRICHED MY LIFE"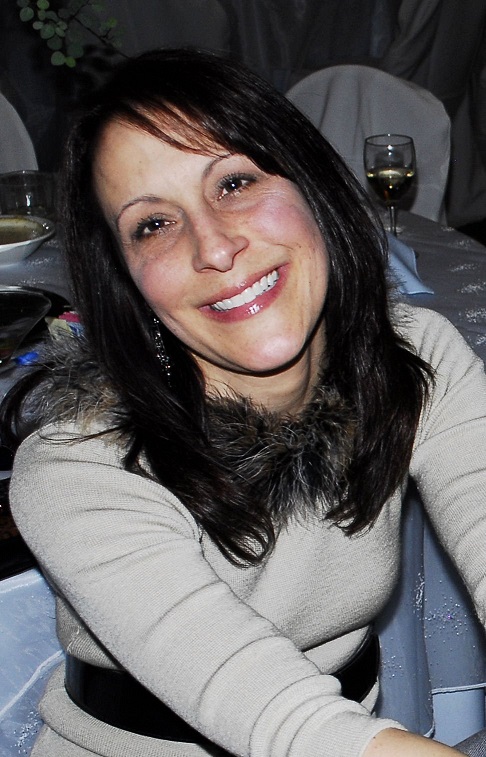 My name is Kelley, and I am one of many Second Chance foster parents. Because all of this rescue's dogs and puppies live in foster homes, as do young, small kittens, Second Chance's ability to save more lives depends heavily on people like me.
I have always loved animals. You could say those furry faces make my heart melt. At my first volunteer shift at Second Chance, I could see the dedication, time, effort, and unconditional love that the staff and volunteers provide to each animal. I knew I had found the right place.
After a month, I had found my passion—the shelter had taken in a litter of kittens. They did not have an available foster home for them, and each time I volunteered and tried to enter their room to feed and clean them, all three would manage to run out! After chasing around to catch them (with much laughter), I asked if I could try fostering them at my home.
Seven foster litters later, I enjoy every minute of it. It is a remarkable feeling to watch a baby kitten go from a skittish, scared little animal to a trusting, flourishing kitten—one who loves to rub noses, or loves to curl up in your lap. Second Chance not only provides all the supplies (including medical) for each kitten, they have a great support network of those you can reach out to at any time, day or night.
Fostering has enriched my life. It's given me much laughter, especially on the broken-heart day of the passing of my Basil. Six foster kittens running around and playing would put a smile on anyone's face.
You may think it would be hard to "give them up." It is never easy to say goodbye to these little babies, but seeing the happy ending for both the kitten and their new "furever" family is all worthwhile. And, when one chapter ends, you know another one (or more) will be waiting for their chance to have a "furever" home.
The staff and volunteers at Second Chance invest heavily in our animals–and in supporting the foster homes that help us rescue more animals than we could house at the Adoption Center. We understand that not everyone can commit to fostering, but you can support foster homes like Kelley's with a donation–you might find that chipping in today would give you, too, a remarkable feeling!
https://www.secondchancenc.org/wp-content/uploads/2017/08/Kelley.jpg
757
486
Rachel Cronmiller
https://www.secondchancenc.org/wp-content/uploads/2017/03/SCPA-logo-300x158.png
Rachel Cronmiller
2017-08-15 06:22:31
2017-08-15 12:31:42
"$30 for 30"–Goal #1 Reached! Let's Raise the Roof–And the Goal!