We are terribly saddened to announce the unexpected passing of Melvin, our sweet and fluffy senior pup, who was found on the side of Highway 1 on August 23. Melvin had been hospitalized for a short time to stabilize him and to evaluate him for possible injuries. Although he had some pain in his hind end, there was no obvious trauma and he was able to be released.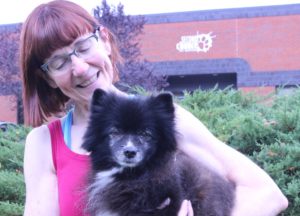 He was seemingly on the mend and was doing quite well. He was a happy boy who enjoyed lots of affection and attention from staff and volunteers.
Without warning, on Tuesday evening, Melvin began having severe seizures. He was rushed to the hospital, but, sadly, the seizures could not be controlled, and since there was nothing we could do, we knew we had to say goodbye to him. He was with us for such a short time and we are so grateful for the outpouring of goodwill from everyone who shared his story in an effort to find his owner and to those who donated funds towards his care.
We send special thanks to
Bayleaf Veterinary Hospital
for treating him upon his finding and to Jen, Mike, and Lauren, who welcomed him into their homes to receive some extra TLC during his time with us. We are broken hearted at the loss of him, but we are thankful that Melvin did not have to face his last days alone in this world and that he knew love.
https://www.secondchancenc.org/wp-content/uploads/2017/09/IMG_5944.jpg
768
636
Rachel Cronmiller
https://www.secondchancenc.org/wp-content/uploads/2017/03/SCPA-logo-300x158.png
Rachel Cronmiller
2017-09-07 11:09:22
2017-09-07 17:17:51
Melvin's Unexpected Passing