From Abused to Adored!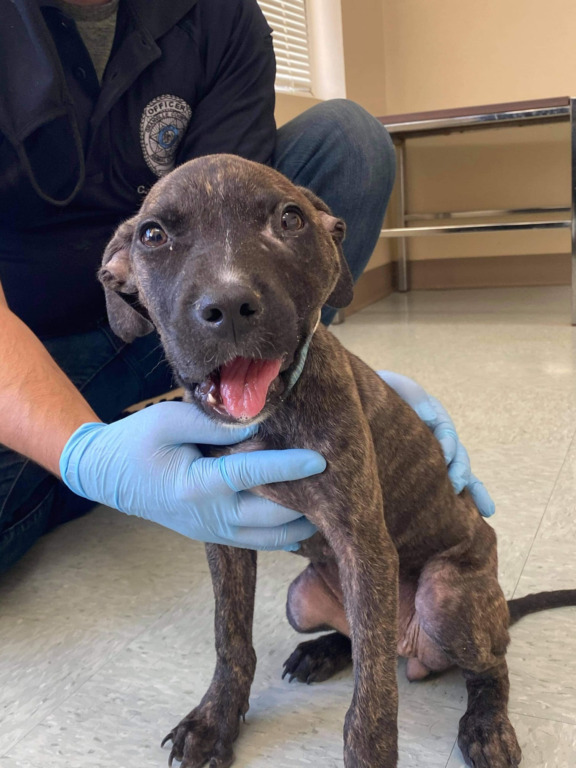 In late 2017, Second Chance volunteer Megan Wencel founded our Hearts to Home Animal Transport, which prioritizes rescuing dogs from local overcrowded shelters to bring them to our partner rescues in northern states like Maryland and New Jersey. Transport is an important and effective strategy to reduce overpopulation in our area while providing adoptable animals to areas where the supply does not meet the demand. Because of Hearts to Home, dogs like Tesha get their second chances to find love!
In early September, Megan learned of a little puppy named Tesha who had been attacked by another dog in her own home. As a result, Tesha had a broken jaw, which was horrific on its own, but far worse was that her owners, the people who were supposed to love and protect her, left her without treatment for nearly a month before Animal Control stepped in. Tesha sat in the country shelter awaiting rescue, but her injuries were likely to require surgery totaling approximately $3,000. Due to this steep price tag, local rescues could not afford to commit to taking on Tesha's case. Tesha was otherwise healthy with tons of life left in her as a young baby, but she was about to lose it all…
…until Megan stepped in. She contacted one of our rescue partners, New Jersey South Hills Pet Rescue, to see if they would take Tesha into their care. Without hesitation, they committed to this puppy; after a brief stint in the care of one of our foster parents, Krystal, Tesha was in the car, beginning the journey to her new life.
Now that Tesha's in New Jersey, she's had surgery to re-break and reset her jaw. After wearing a soft muzzle for a couple of weeks, she is now out of it and doing well, though she is on crate rest, a tough ask for any young pup. Though her ordeal is not yet over, her new life–even one spent recuperating from an injury–is vastly superior to her old life: while she once lived under a porch, she now gets some R&R at the beach!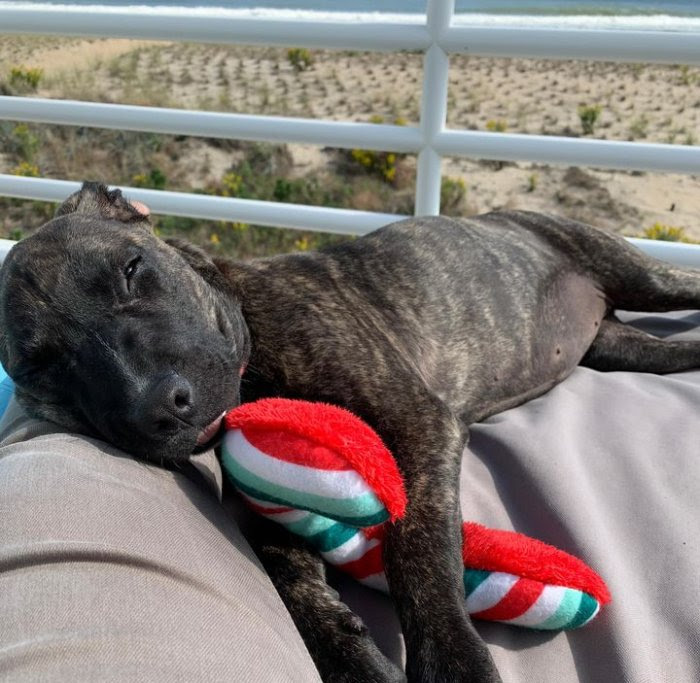 Before long, Tesha will reach the end of her journey: adoption! Her forever family is out there somewhere, and we know they will be just as grateful to Megan and to NJSH Pet Rescue as we are.
https://www.secondchancenc.org/wp-content/uploads/2020/10/DSC_9341-e1603205696137.jpg
532
967
Hannah Allison
https://www.secondchancenc.org/wp-content/uploads/2017/03/SCPA-logo-300x158.png
Hannah Allison
2020-10-20 10:50:41
2020-10-20 10:55:06
SAFE Feels Pretty Good: Tesha's Transport Tale!