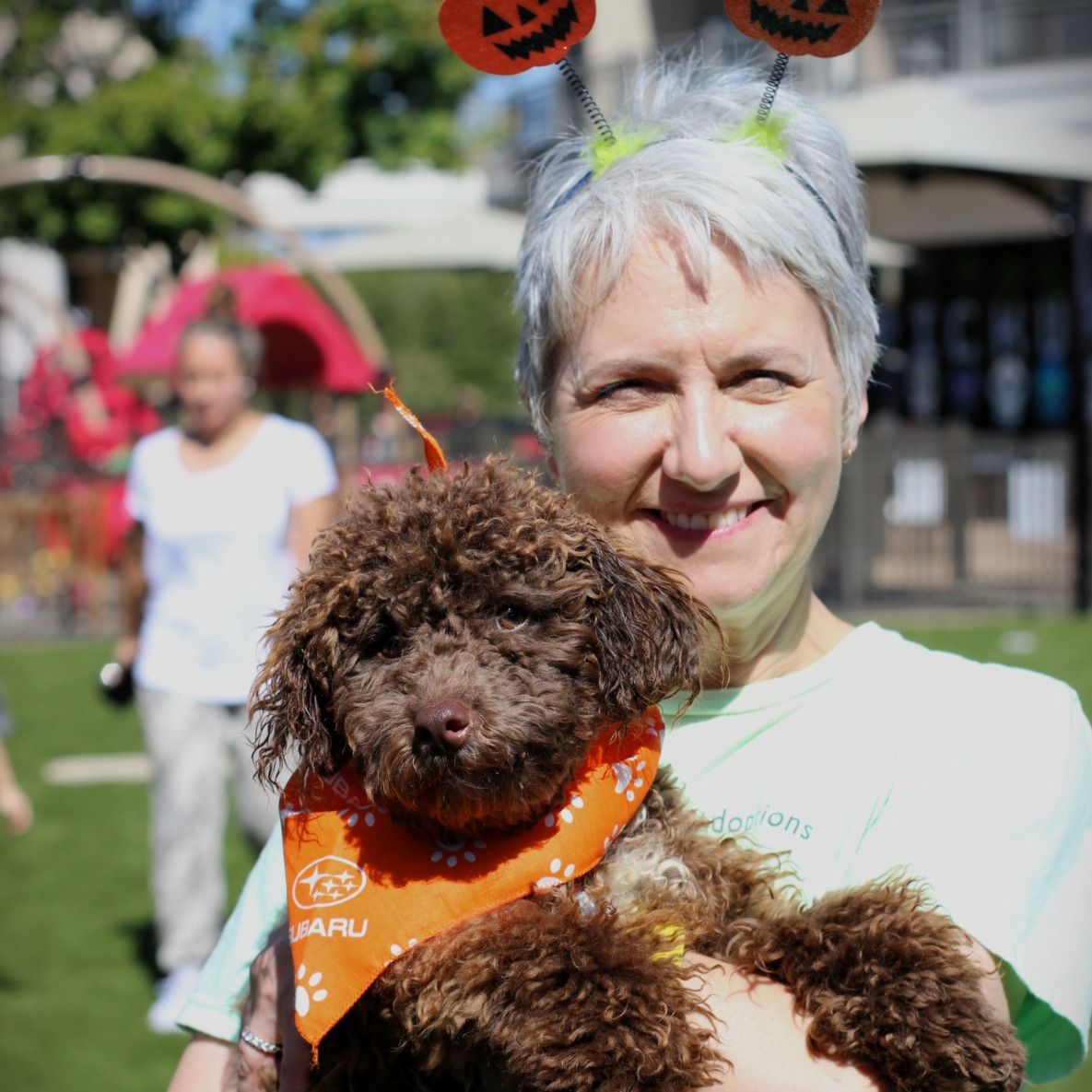 Lisa Imhof
Senior Director of Operations
Lisa started her career in animal welfare as a kennel assistant and technician assistant at a veterinary hospital from 1988 to 1991. In 2006, she began to work part-time at Second Chance Pet Adoptions as a kennel helper and worked her way up to working full-time as the Facility Manager in 2007. She became the Director of Second Chance Pet Adoptions in 2008.
Second Chance Pet Adoptions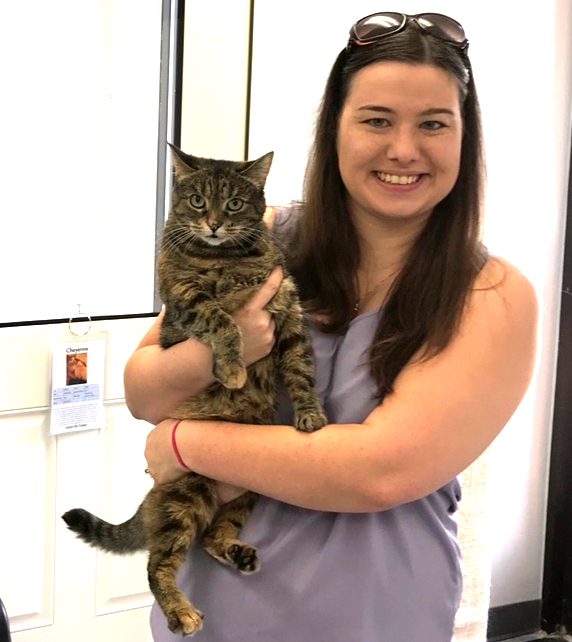 Jessica Martin
Senior Operations Coordinator
Jessica, who goes by Jess, joined the Second Chance team in March of 2017. She came from the SPCA of Wake County, where she was a member of the organization for 10 years. Jess has a business degree but minored in animal science. Jess has adopted one Second Chance cat (a long-timer named Roz) and two Second Chance dogs, Nestle and Biscotti. With a love of animals and working with nonprofits, Jess is excited to be a part of the Second Chance organization!
Second Chance Pet Adoptions
Susan Roberts
Dog Program Manager
Susan joined the Second Chance team in September of 2022. She is owned by two giant fur babies, Hammy Sammy (a Mastiff), and Gracie Roo (a Dane), whom she absolutely adores. She has fostered many, yet particularly loves helping the scared ones blossom. Having relocated from northeast Ohio in 2018, Susan brought her passion for animal welfare and knowledge to her new community. Working as an animal control officer in Franklin County, she utilized her animal experience and rescue knowledge to improve the shelter's animal care operations and gain the trust of the community. Susan developed and implemented the shelter's community outreach initiatives, helping keep families and pets together! She brings a wealth of experience to the table and is excited to be a part of the Second Chance team, helping bring animals in need and families together.
Second Chance Pet Adoptions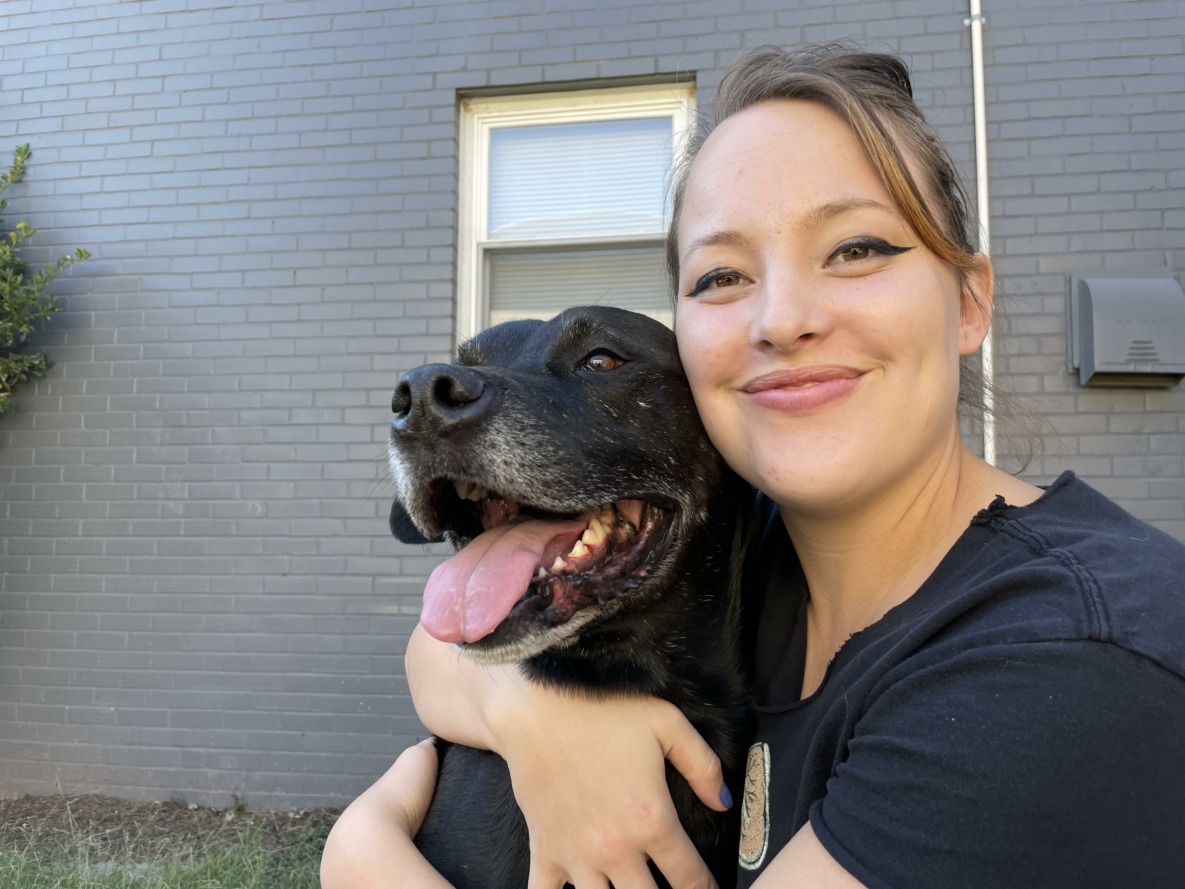 Paige Rice
Assistant Dog Program Manager
Paige joined the Second Chance team in November '23 following several years working in shelter-based animal welfare. Previous experience includes operating as an adoption counselor, community outreach coordinator, and rescue liaison. Having partnered with Second Chance on several occasions in her previous role, Paige fell swiftly in love with the organization. Moving forward, she is eager to hone in on canine case management from intake to adoption (and beyond!). Further, Paige is enthusiastic to collaborate w surrounding municipal shelters/rescues/community advocates to maximum impact via collaborative placement strategies. Reflective of her personal pack, Paige has an affinity for all things pittie, shepherd, husky, and mutt.
Second Chance Pet Adoptions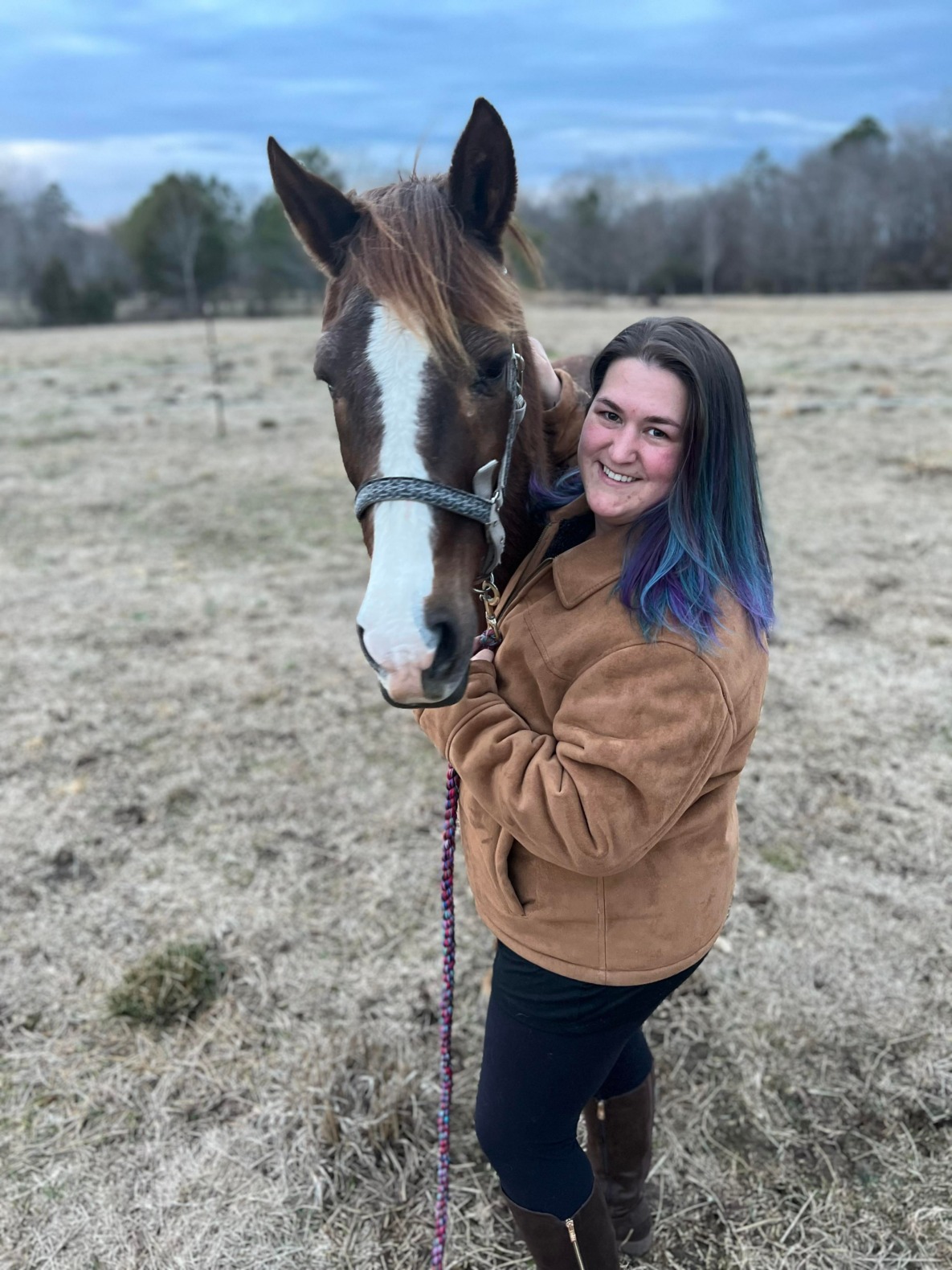 Jessica Jones
Transport Liaison
Jess Jones has always been the person bringing home unwanted animals, bringing home several cats and dogs throughout her childhood in West Virginia. In 2015, she joined up with Paws for Life as a foster home and quickly became immersed in the world of rescue. In 2017, she came to Second Chance as a volunteer to continue following her passion while maintaining a part-time job as a kennel technician and veterinary assistant at a hospital in Wake Forest. While the veterinary medicine field was engaging, Jess is excited to be following her passion in rescue as the Transport Liaison at Second Chance! In her downtime, you'll find her working through a list of never-ending projects at her 47-acre farm with her 4 children, a pack of special-needs dogs, several kitties, 3 horses, and what seems to be an ever-growing flock of chickens.
Second Chance Pet Adoptions
Mia Xavier
Director of Development and Communications
Mia joined Second Chance in November 2023 and brings over 15 years of fundraising, business development and marketing/ communications experience to the organization. Originally from California, with a 10-year stint in Boston and Providence, RI, she has called NC home since 2010. She loves helping organizations craft their unique stories and use them to raise both funds and awareness. When not working, she can be found on one of NC's many trails and greenways, working in her garden, reading or cooking/baking. With a daughter at UNC Chapel Hill and a son at NC State, she is a proud mom divided.
Second Chance Pet Adoptions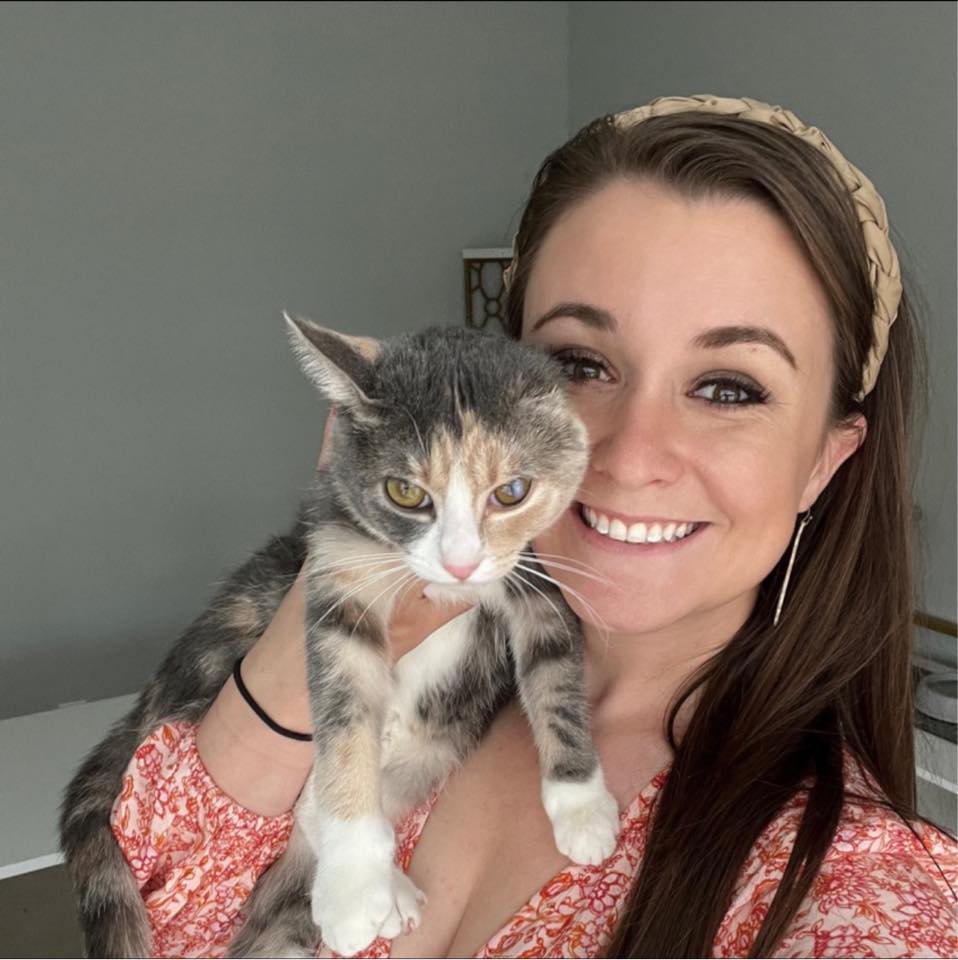 Kathy Clark
Manager of Development and Communications
Kathy, who is a Raleigh, NC native, joined the Second Chance Pet Adoptions team in October of 2023. She is known for being overly-obsessed with all animals and always takes in the strays and the unwanted. Kathy is owned by her 6-year-old dog, Ollie, and 1-year-old cat, Uno. In her free time, if she is not finding stray animals, she can be found at Lake Tillery or at PNC as one of the Carolina Hurricanes cheerleaders. Kathy is excited to bring her background of marketing and communication to Second Chance Pet Adoptions to help people find their best friends and animals find their forever homes!
Second Chance Pet Adoptions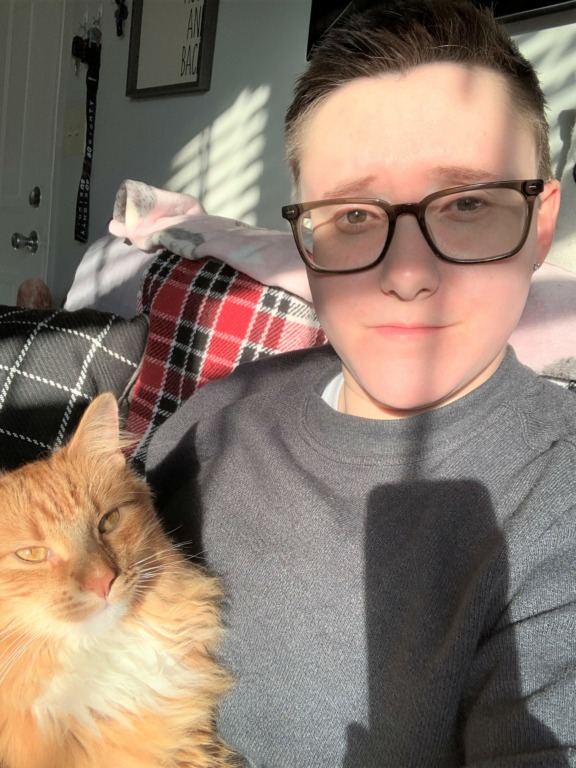 Alex Barker
Volunteer Manager
Alex originally hails from southern West Virginia, where they grew up rescuing, loving, and caring for a variety of different animals including cats, dogs, small animals, and wild animals including deer, opossums, squirrels, and more. As a natural helper, Alex began their career in the nonprofit world through their experience and education in social work, spending time supporting and uplifting the needs of youth and young adults recovering from traumatic experiences. After serving as a Volunteer Coordinator for two years and earning their master's degree, Alex found they could combine their passion for nonprofit work and helping animals through the Volunteer Manager role at Second Chance. Alex is so excited to utilize their passion and creativity to support volunteers and is always open to brainstorming new ideas that could make the volunteer experience even stronger.
Second Chance Pet Adoptions
Kathy McVay
Bookkeeper
Kathy has a love for all animals, especially those special ones that are waiting for their forever homes. She has fostered many dogs and been a "foster failure" sometimes. She really enjoys the ones that need a little more attention. When she is not working or playing with her dog, Lucy, Kathy enjoys spending time with her grandchildren and their dogs, gardening, and the traditional holiday baking that starts in August.
Second Chance Pet Adoptions
Perry Holmes
Custodian
Perry has been the custodian at Second Chance since 2008. He even helped construct the facility we currently reside in! Perry is a father, a grandfather, and a friend to all. Staff and volunteers are always smiling thanks to Perry's jokes and insistence that they are doing "a mighty, mighty fine job." So are you, Perry, so are you!
Second Chance Pet Adoptions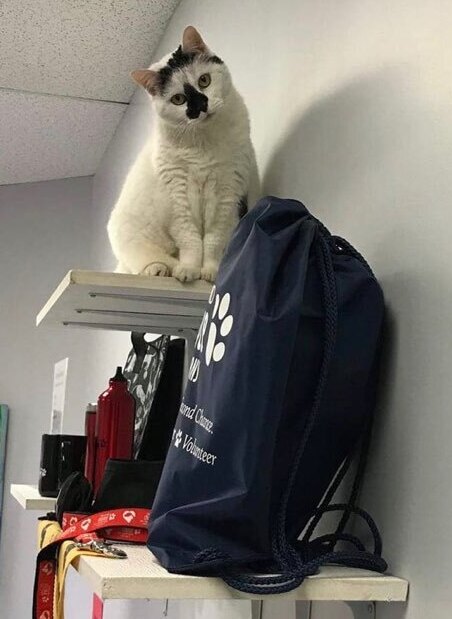 In Loving Memory of Chiquita
Greeter, Donation Inspector, Dog Tester, Snack Tester, Merchandise Inspector
It is with a heavy heart that we share the passing of our sweet Chiquita. Many of you who have fostered, adopted, or visited the animals in our care have met Chiquita. She has been a part of our team since 2014 where she spent her days on the floor inspecting merchandise, donations, testing dogs for cat compatibility, and greeting the public. Chiquita started to not feel her best in the beginning of November 2023. After several vet visits, the team had to come to the difficult decision to relieve her of her pain. Our favorite banana girl had a tumor in her stomach and her kidneys. Chiquita was a special kitty and has touched many hearts of all of the Second Chance family. The center will not be the same without her. So sorry to any of your pups who were bullied in the past by Chiquita (she however is not sorry.)
She had 18 years of sass in her body, and we are so fortunate to have experienced most of them.❤
Second Chance Pet Adoptions