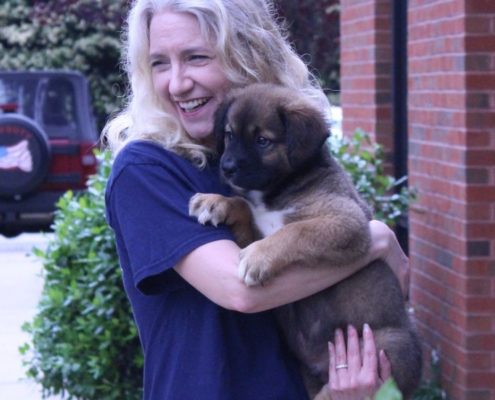 Lisa Imhof
Senior Director of Operations
Lisa started her career in animal welfare as a kennel assistant and technician assistant at a veterinary hospital from 1988 to 1991. In 2006, she began to work part-time at Second Chance Pet Adoptions as a kennel helper and worked her way up to working full-time as the Facility Manager in 2007. She became the Director of Second Chance Pet Adoptions in 2008.
Second Chance Pet Adoptions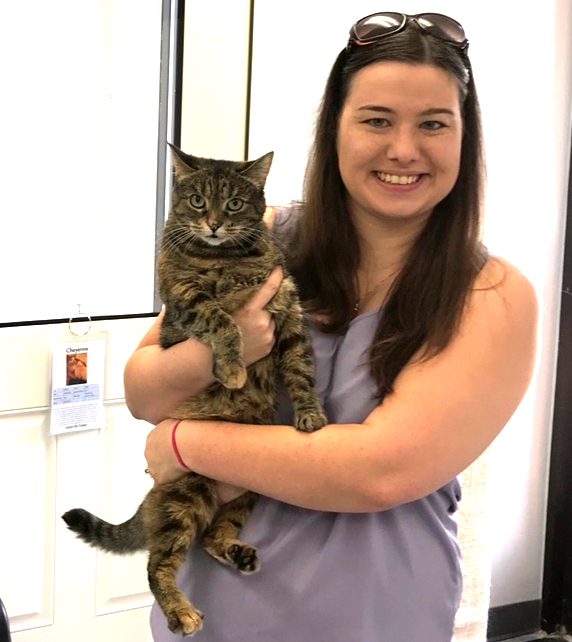 Jessica Martin
Senior Operations Coordinator
Jessica, who goes by Jess, joined the Second Chance team in March of 2017. She came from the SPCA of Wake County, where she was a member of the organization for 10 years. Jess has a business degree but minored in animal science. Jess has adopted one Second Chance cat (a long-timer named Roz) and two Second Chance dogs, Nestle and Biscotti. With a love of animals and working with nonprofits, Jess is excited to be a part of the Second Chance organization!
Second Chance Pet Adoptions
Susan Roberts
Dog Program Manager
Susan joined the Second Chance team in September of 2022. She is owned by two giant fur babies, Hammy Sammy (a Mastiff), and Gracie Roo (a Dane), whom she absolutely adores. She has fostered many, yet particularly loves helping the scared ones blossom. Having relocated from northeast Ohio in 2018, Susan brought her passion for animal welfare and knowledge to her new community. Working as an animal control officer in Franklin County, she utilized her animal experience and rescue knowledge to improve the shelter's animal care operations and gain the trust of the community. Susan developed and implemented the shelter's community outreach initiatives, helping keep families and pets together! She brings a wealth of experience to the table and is excited to be a part of the Second Chance team, helping bring animals in need and families together.
Second Chance Pet Adoptions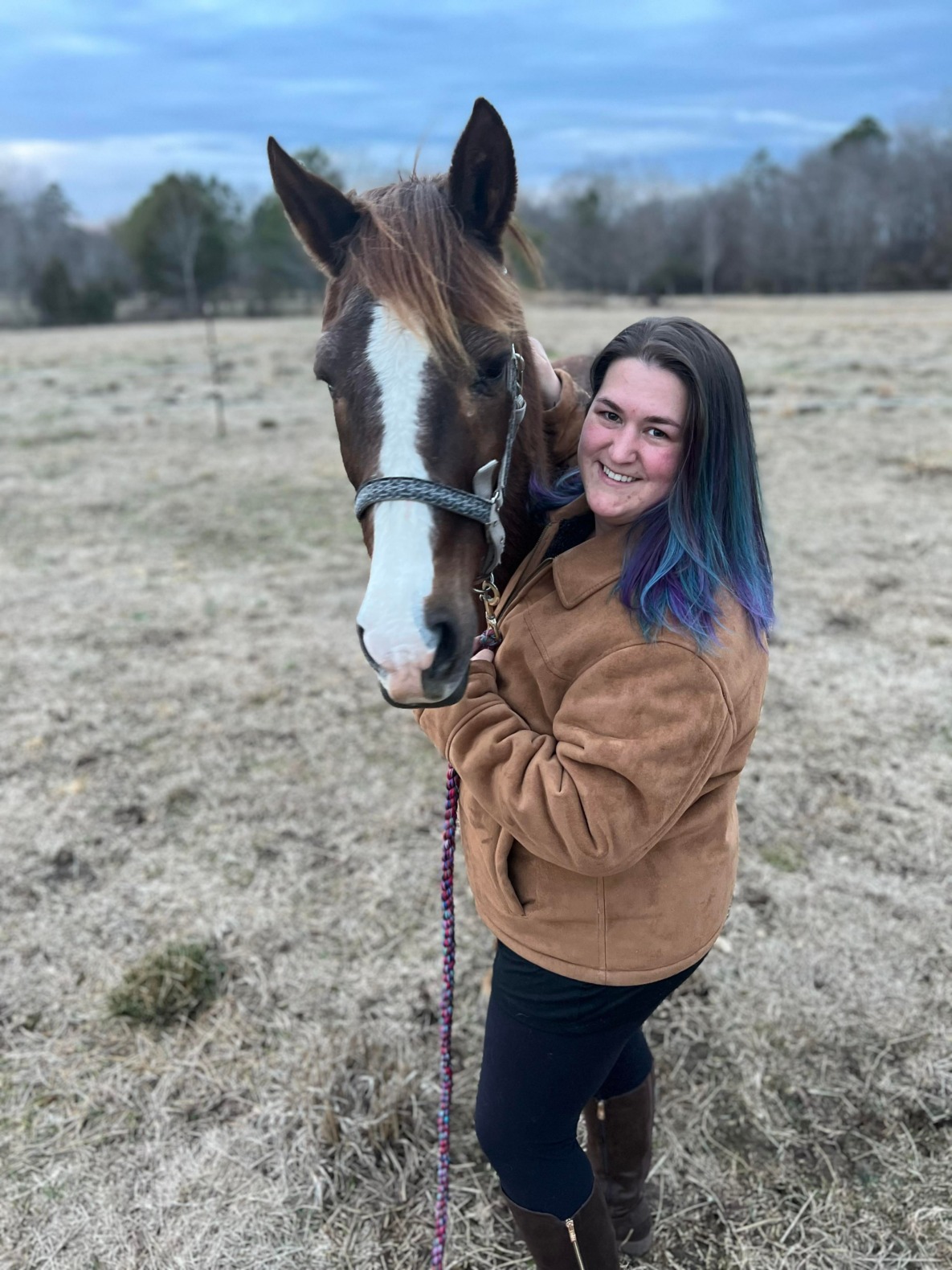 Jessica Jones
Transport Liaison
Jess Jones has always been the person bringing home stray or unwanted animals, bringing home several cats and dogs throughout her childhood. In 2015, she joined up with Paws for Life as a foster home and quickly became immersed in the world of rescue, becoming a Co-Dog Team Leader after only a few months. In that time, she developed a fondness for senior, sick, and behaviorally-challenging dogs. In 2018, she came to Second Chance as a volunteer to continue following her passion while maintaining a part-time job as a kennel technician and veterinary assistant at a hospital in Wake Forest. Since coming to Second Chance, Jess has adopted two very undersocialized dogs who now happily live with her pack of personal dogs and fosters, several cats, and four kids on their 47-acre farm. While the veterinary medicine field was engaging, Jess was excited to be following her passion in rescue by joining the Second Chance staff in 2019!
Second Chance Pet Adoptions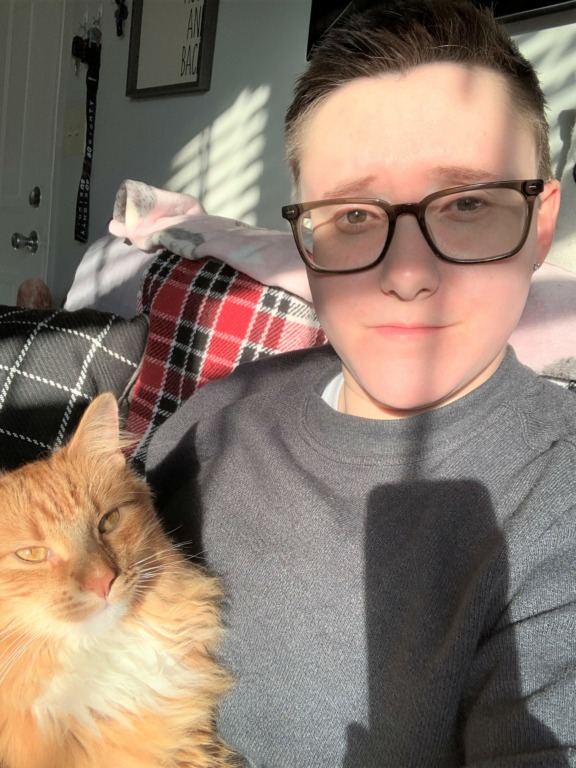 Alex Barker
Volunteer Manager
Alex originally hails from southern West Virginia, where they grew up rescuing, loving, and caring for a variety of different animals including cats, dogs, small animals, and wild animals including deer, opossums, squirrels, and more. As a natural helper, Alex began their career in the nonprofit world through their experience and education in social work, spending time supporting and uplifting the needs of youth and young adults recovering from traumatic experiences. After serving as a Volunteer Coordinator for two years and earning their master's degree, Alex found they could combine their passion for nonprofit work and helping animals through the Volunteer Manager role at Second Chance. Alex is so excited to utilize their passion and creativity to support volunteers and is always open to brainstorming new ideas that could make the volunteer experience even stronger.
Second Chance Pet Adoptions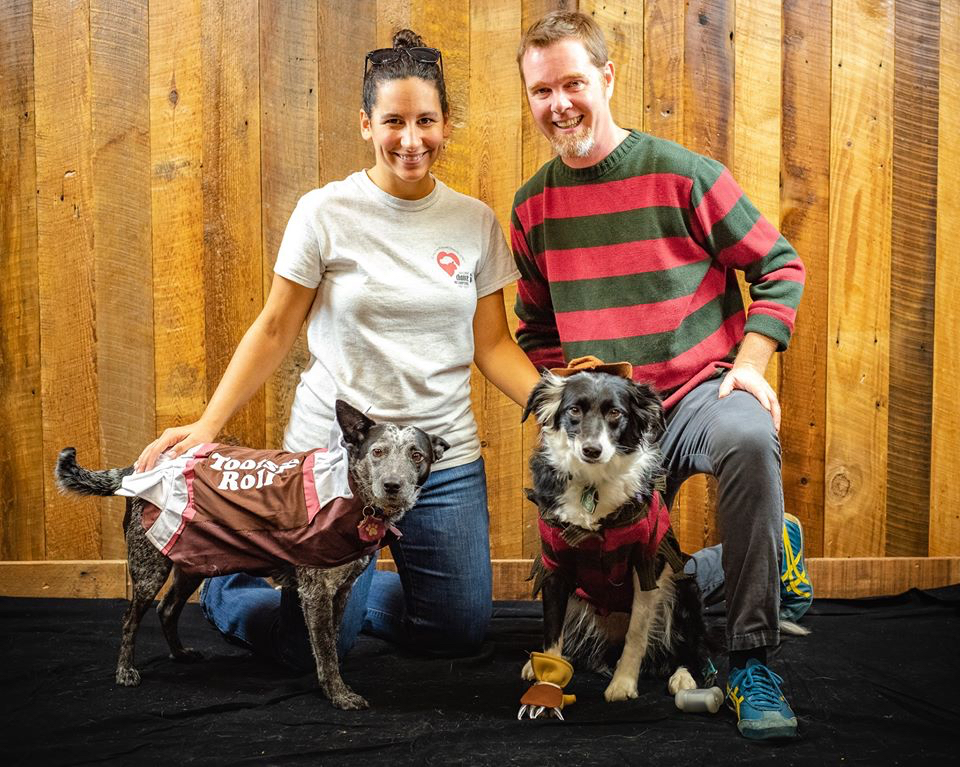 Rachel Cronmiller
Senior Manager, Development and Communications
Rachel moved to Raleigh from Louisiana in 2008 to attend graduate school at NCSU. She has a passion for animals and for nonprofit work and was thrilled to join the Second Chance team in May of 2016. Rachel and her husband have two cats, a tennis ball-obsessed border collie mix, and a Second Chance (#fosterfail) Australian cattle dog mix who loves playing with fosters. Because she wants a French bulldog but cannot handle another pet, Rachel volunteers with French Bulldog Village Rescue. Before COVID times, you'd find her using her spare time to suffer through a gym class or dance at a Hanson concert. Now, she mostly walks around the neighborhood and reads (albeit not at the same time). Have any thrillers you'd like to swap?
Second Chance Pet Adoptions
Perry Holmes
Custodian
Perry has been the custodian at Second Chance since 2008. He even helped construct the facility we currently reside in! Perry is a father, a grandfather, and a friend to all. Staff and volunteers are always smiling thanks to Perry's jokes and insistence that they are doing "a mighty, mighty fine job." So are you, Perry, so are you!
Second Chance Pet Adoptions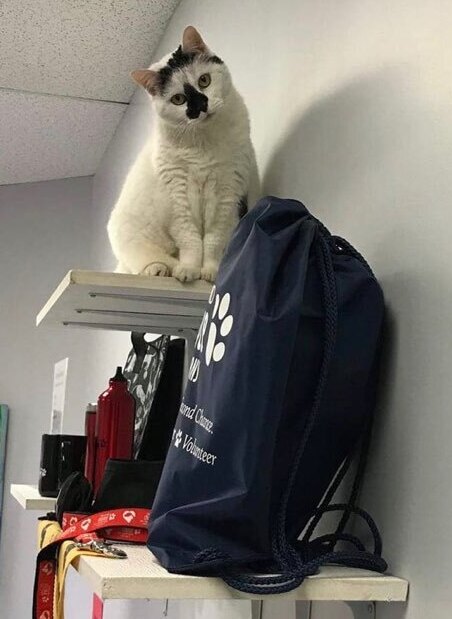 Chiquita
Greeter, Donation Inspector, Dog Tester, Snack Tester, Merchandise Inspector
Chiquita has been part of the Second Chance Pet Adoptions team since 2014. She was born on January 1, 2006, making her a New Years baby! She spends her days on the floor inspecting merchandise and donations, testing dog and cat compatibility, and greeting the public.
With 17 years of sass in her body, her priority has been and will always be towards getting her beauty rest. Unfortunately, this active sleeping occasionally allows guests to mistake her as the lobby mannequin. We promise, she is real!
Chiquita is thrilled to be a permanent member of the Second Chance Pet Adoptions family. Make sure to thank Chiquita for her hard work and cuteness next time you visit!
Second Chance Pet Adoptions