What is "Hearts to Home"?
Hearts to Home Animal Transport is one of Second Chance's newest programs. We began transporting animals in November of 2017.
Adoption rates for both cats and dogs in Wake County and adjoining counties have improved in recent years, the hard-working staff at county shelters still do not have the room to save every stray and abandoned animal that comes through their doors; in 2019, the Wake County shelter was forced to euthanize 9% of their cats and dogs, and shelters in nearby rural counties euthanized as many as 60% of theirs, in large part due to a lack of space.  Animal transport—rescuing animals from overcrowded shelters in the south and bringing them to much emptier shelters in the northern states where they can find forever homes—is an important and effective strategy to reduce overpopulation in our area while providing adoptable animals to areas where the supply does not meet the demand.
The Hearts to Home Animal Transport program was created, and has been nurtured, by Megan Adcock.  Megan had worked in animal rescue for the three years prior to working with Second Chance; at the time, she was a Dog Team Leader and Intake Coordinator and has focused her efforts on building relationships, networking with local and remote rescues alike. Before working with Second Chance, Megan had already helped over 300 dogs through transport.
The successful Hearts to Home Animal Transport is no small project—Megan and Second Chance Pet Adoptions are thrilled to team up to save more lives than ever before. Our rescue organization couldn't be more excited about this new addition! While we only transport dogs at this time, we are hoping to be able to transport cats soon.  Please stay tuned for more information!
If you have an interest in volunteering to support this program, we have a need for Transport Fosters. This role is critical to the project, as the foster parent welcomes the animal into their home for approximately 2 weeks, during which time the animal will receive any necessary medical care.  Foster parents will bring their foster dog to any needed medical appointments, deliver the dog to Second Chance the day of transport, and, of course, provide an environment of love and support.  If you are interested in becoming a Transport Foster, please complete the foster application HERE and specify that you are interested in transport/temporary fostering, or send an email to h2h@secondchancenc.org if you have additional questions. With your help, we can save more dogs through the Hearts to Home Animal Transport program!­
Hearts to Home is Proudly Sponsored By
Follow a manual added link
Diamond Paw
Follow a manual added link
Gold Paw
Follow a manual added link
Gold Paw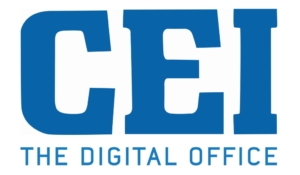 Follow a manual added link
Bronze Paw