Our Amazon Wish Lists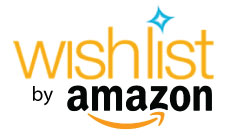 We have created special Wish Lists through Amazon.com for our dog and cat needs, such as treats and toys. This is a great way to support Second Chance, as there are no lines and your purchase ships directly to our Adoption Center.
Our Chewy Wish List
We have also created a Wish List through Chewy.com for our supply needs such as food, litter, and more! It delivers straight to our Adoption Center and gets us just what we need!. Many pet lovers use Chewy to save money, now you can use it to donate to your favorite rescue!
Give Chewy.com a Try!
If you've got a pet, surely someone has told you about how awesome Chewy.com is! Their selection of pet food is huge, with great savings and free shipping!
And now, there's never been a better time to try it out, because everyone that uses our unique link to make a first-time purchase will have $15 donated to Second Chance on their behalf (at no extra cost to you, of course!).
It's just another way that Chewy.com helps animals in need!
Download Coin Up
Coin Up rounds up each transaction to the nearest dollar and donates the "spare change" directly to our organization. Your information is secure and encrypted with bank-approved technology. And, you're always in control of your Coin Up donations by setting your monthly limit. Imagine hundreds of friends like you donating even $10 a month in spare change from credit/debit purchases! You can download the (free) app on the App Store and Google Play. Make sure to select Second Chance Pet Adoptions as your charity, link your bank card, and set a monthly limit.
Get Little Beast For Your Little Beast
Little Beast is a modern pet apparel design studio that makes everything from dog hoodies to dog sweaters. They are partnering with Second Chance by donating 10% of all sales that use our special code: 2NDCHANCE. You will also get 10% off your first purchase!
Check them out HERE!
Little Beast is a specialty apparel company focused on making high-quality clothing for pets. While this might sound silly to some, clothing for pets is actually a very real need: some animals have certain skin conditions that need covering, while some dogs (especially recently-rescued pups with skin conditions that leave them lacking a good coat of fur) get cold during the winters outside. Little Beast serves a practical purpose with style.
Order from Papa Murphy's
Papa Murphy's will be donating 25% of your online purchases to Second Chance Pet Adoptions with the code "HELPFUL" at checkout! Papa Murphy's pizza is take-and-bake: enjoy hotter, fresher pizza that you pop in the oven or on the grill when you get home…or refrigerate until you call it quits on a Friday night. Although really, why choose? Order enough pizza to solve the mid-week dinner dilemma AND have something to look forward to over the weekend! Enjoy your take-and-bake pizza whenever you want – all while knowing you helped stray and abandoned cats and dogs get a second chance to find love!
Nominate Us: Cat's Pride "Litter for Good"
When you buy a green jug of Cat's Pride® Fresh & Light®, Cat's Pride will donate a pound of litter to shelters across the country. For Second Chance to be eligible to eligible to receive a share of the donated litter, we need nominations from our supporters. If you haven't already nominated us to participate, it only takes a minute at catspride.com/litterforgood. Just join the free Cat's Pride Club and fill out the nomination form. It's simple, and you can make a major difference for us. The less we have to spend on litter means the more we can spend on caring for cats. And please tell your friends: the more nominations and the more jugs sold, the more donated litter we are eligible to receive!
Donate Your Paw Points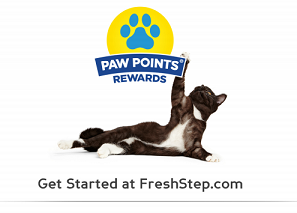 Fresh Step is helping us in our effort to find a forever home for every cat. In an ongoing effort, they donate litter and rewards to animal shelters and rescues like ours.
Want to get involved (and maybe get a little something for yourself, too)? It's easy!
Visit FreshStep.com and join the Paw Points® Rewards program. Every code you enter adds to your rewards—and automatically means another contribution to cat shelters!
Use our unique code, and you'll get 50 bonus points—and we will too! Just enter the code SHELTERBONUS1139, and we'll both benefit. It's a win-win situation.
The Pet Pantry HEAL Program

Every meal, bone, biscuit, or treat you feed your dog or cat COULD be helping Second Chance. Now that's something we can all wag our tails about! When you purchase The Pet Pantry's custom-blended pet foods for the first time you can designate Second Chance to receive a donation based on your purchases.
The Pet Pantry will donate 7% of all purchased to Second Chance for as long as you are a Pet Pantry customer.
Grab a K-9 Dryer for Your Pooch!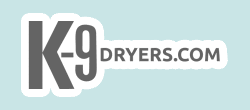 Make bath time a (literal) breeze: purchase a K-9 Dryer so your pup will stay warm and your surroundings will stay dry! K-9 Dryers offers a variety of products to fit every need. Whether your dog is a short-coated breed who simply doesn't enjoy being cold after a bath or swim or is a longer-haired breed that needs drying to maintain coat health and avoid matting, skin problems, or fungal infections, a high-powered dryer can meet your needs. Click HERE to use our code and K-9 Dryers will donate 3.25% of your purchase to the stray and abandoned animals awaiting their forever homes in our care!
BISSELL Partners for Pets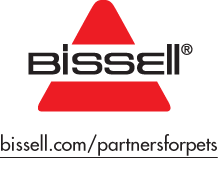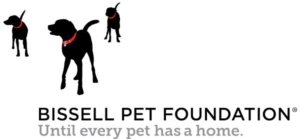 Second Chance Pet Adoptions is proud to be a Partner for Pets! BISSELL and LostPetUSA.net have teamed up to help organizations like ours raise money, and now you can help too! When you buy selected pet products on Bissell.com and enter the code ADOPT at checkout, a portion of your purchase will be donated to our shelter. Please help us show our support by liking the BISSELL Pet Foundation Facebook page!
Visit www.bissell.com/partnersforpets/products to view available products.
Buy and Sell on eBay for Second Chance!

You can support Second Chance when you buy or sell on eBay, with the PayPal Giving Fund program.
Here's how:
Buy
You can find whatever you're looking for on eBay – from baseball cards to new cars and more. When you do, you can get a great deal and support animal rescue at the same time!
Shop now to support Second Chance
Sell
You can also support Second Chance when you sell on eBay. Just designate our organization to receive 10-100% of your final sale price the next time you list something great. Did you know that charity listings often get more bids and higher prices than regular eBay listings? Boost your sales and support our critical work while you're at it! Plus eBay gives back to you too, with a fee credit on your basic selling fees.