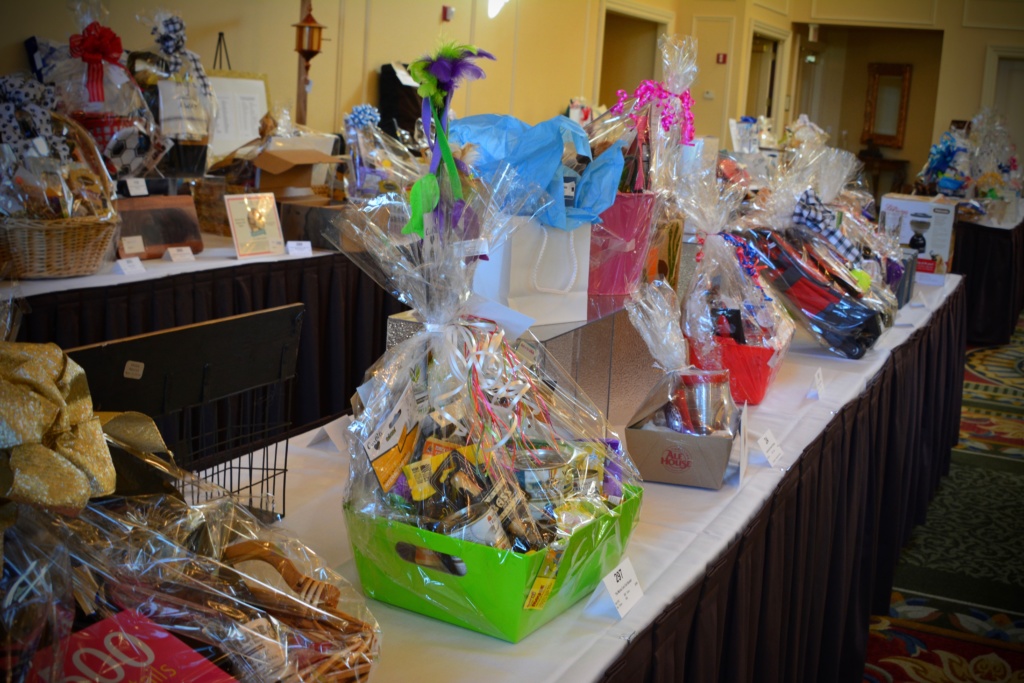 While the gala is still (just) one week away, the Online & Silent auction items are available for viewing, adding to your "Watch" list, & bidding!
Here are 5 things you need to know right now:
Anyone, whether at the event or not, can win items in the Online and Silent Auctions! If you can't make it to North Ridge Country Club 

next Saturday

 evening, you can set up a GiveSmart account and get in on the action from anywhere in the world! Click on "Register to Participate" and win any item in the Online or Silent auction, then pick it up from Second Chance by 

Oct. 31, 2018

. (If you have an event ticket, you already have a GiveSmart account.) While you must enter a credit card to begin bidding, your card will only be charged if you win an auction item or make a donation.
The Online Auction will close THIS 

Thursday, Sept. 27, at 10:00 pm

Eastern! Items in the "Early Auction" category (all numbered in the 300s) are ONLINE ONLY. They will not be at the event, as the bidding on these items will close 

Thursday

 evening. Don't let the close of the Online Auction pass you by–add your favorite Online Auction items to your "Watch" list and set your max bid on each for automatic bidding!
Anyone, whether at the event or not, can win a raffle prize! Don't forget that YOU can win a 3-night beach stay on Hatteras Island (plus a $100 Visa gift card!), cash from a 50/50 drawing, or a cat or dog package for your pet worth $540 (each!)–all you have to do is purchase your raffle tickets online before 

5:00 pm

 Eastern on 

Friday, Sept. 28

!Remember: YOU get to choose which prize(s) to put your tickets toward!
ONLY those at the event can win items in the Live Auction!Adventures in Asheville, an amethyst and diamond necklace, the chance to put your dog on the cover of a book, an exclusive Puppy Party, and more are all reserved for our event guests, so make sure you'll be there to win! Just this very day, we sold all the tickets we had released and were able to add a few additional tickets–just 11 seats remain andwe will not be adding more! So, purchase your event ticket before it's too late! These Live Auction items are too good to miss!
YOUR NAME can pop up on the big screen at the event! GiveSmart includes an option to donate directly to the stray and abandoned animals that we have rescued. Anyone who donates before 

9:45 pm

 Eastern on 

Saturday, Sept. 29

 will be recognized on the stage screen at the event!You can even enjoy the display from home: we'll be on Facebook Live at 

9:15pm

 

Sat., Sept. 29

, so tune in to see the event!
HAPPY BIDDING AND THANK YOU FOR SUPPORTING OUR RESCUE EFFORTS!