Our
Hearts to Home
Transport program was established in November of 2017. This program focuses on rescuing animals from overcrowded shelters here in the south and bringing them to much emptier shelters in the norther states where they can find forever homes. Pluto, now Tucker, received his second chance at life thanks to this program.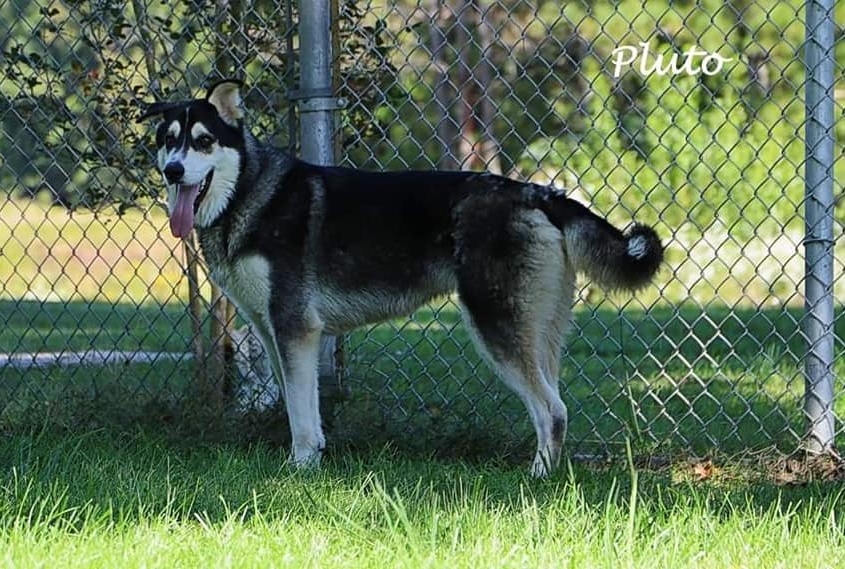 In October of 2020, Pluto sat in a cage at the shelter alone, confused and scared. He appeared to have been someone's dog, but unfortunately, no one ever came forward for this sweet, beautiful malamute mix. After one of our partner rescues,
Puppy Paws Rescue
, heard of him, they immediately committed to his safety.
We were not be able to transport Pluto until Halloween, so we needed a place for him to stay for two weeks while awaiting his journey. This is where our wonderful transport fosters come in! Thanks to one of our fosters for stepping up, Pluto would be able to spend two weeks with a loving foster family until it was time for him to make his trip up north.
Today, Pluto (now Tucker) is doing well and has found a forever home in Maryland. He has a new favorite ball and loves sleeping in the middle of the bed with his people. We have no doubt that this is exactly where he was supposed to end up, and we were able to make this happen with the commitment of our transport fosters and Hearts to Home transport program!
We are currently in need of more transport fosters, so we can continue to create happy endings for dogs like Pluto! Fosters in our transport program are asked to house their foster dog until s/he makes the journey to our partner rescue up north; this is almost always a short stint between 10 and 20 days.
Do you have two weeks to save a life?